One of two covers features NORA BAVEY, the general partner at Unconventional Ventures, a niche investment entity run by under-represented founders; i.e. women, LGBTQ+ and BIPOC. We met with Nora to talk about her personal mission of shining a light on venture capital's huge challenge with homogeneity.
Pre-order the Nora Bavey cover here.
The other cover portrays an avatar version of KERRY MURPHY, founder and CEO of digital fashion house The Fabricant. Even though The Fabricant has been leading the way for direct-to-avatar fashion, Kerry has bigger plans. He wants to create a completely new digital fashion industry.
Pre-order the Kerry Murphy cover here.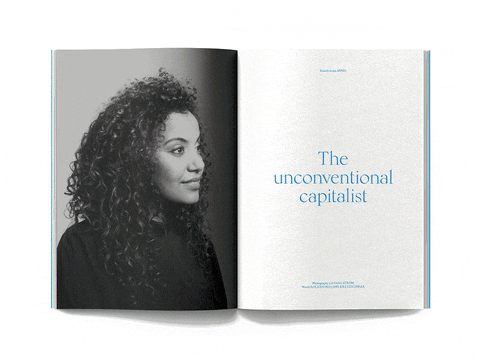 The issue features two major fashion specials. One covers the ins and outs of the digital fashion industry. We've spoken with global leading-edge designers, brands, and platforms that are paving the way for a fashionable virtual life.
The other special has two feet firmly planted in the physical world. It highlights Nordic fashion-tech startups, from 3D printed shoes to large-scale recycling facilities and initiatives turning Nordic forests into raw materials.
Also: exclusive interviews with Jesper Kouthoofd (Teenage Engineering), Ervin Latimer (Latimmier) Nanna and Simon Wick ((di)vision), Gala Marija Vrbanic (Tribute Brand), Karinna Grant and Marjorie Hernandez (The Dematerialised), Lotta Kopra (Spinnova), Mikael and Mahiar Afrooz (Roya Edition), Laura Olin (ZOAN) and many others.
Sign up for our newsletter for instant access to official release dates